Kitchen tables for small kitchen
Kitchen tables for small kitchen
A kitchen is the place where all forms of food preparation, cooking of the food and the washing of the utensils after the meal ought to take place. The kitchen has over the years changed in terms of the appliances that are found there. In today's modern kitchen, one is likely to find a sink, a refrigerator, cabinets, microwave ovens, and dish washing machines, all in order to achieve the purpose earlier stated of the kitchen.
The kitchen table is the place where a family would decide to share their meals, whether they are breakfast, lunch or supper in a close knit manner, as they enjoy each others company and bond. Also for families with little children, it is important to realize that small children need to be fed lest they wreck havoc in the house and spill food everywhere.
When houses are being constructed, there is generally a lack of adequate land to ensure that the space available for the rooms, including the kitchen will be adequate, thus the need to be wise when it comes to purchasing the kitchen table and utilizing the small space that is available. The table requires a design that is fashionable and good-looking, where one can invite a friend over and entertain them over a cup of coffee, play board games and if a mess occurs on the table, it ought to be easy to clean. The kitchen table ought to be among other things, durable and can endure time while still maintaining a good outlook.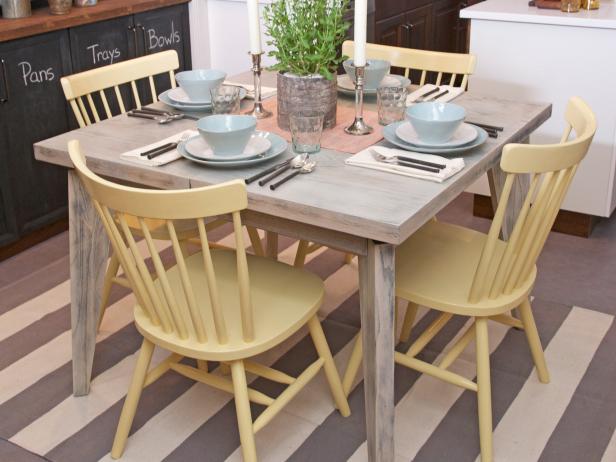 A good kitchen tables for small spaces ought to consist of at least a dinette set and sitting space for at least a few stools. The right furniture in the kitchen can solve alit of space related problems. Placing the kitchen table in a strategic location will ensure that it does not occupy a lot of space and one will be able to fit all the desired accessories in the kitchen.
One option that one can look into where space is a great challenge is getting a kitchen table that can be folded. During meal times, people can comfortably eat while occupying the whole space and when it is time to clean up; one can fold it and put it away, so as to avoid bumping into it. Small dining tables can come in a variety of materials, ranging from glass, plastic, wood and even steel. So as to suit customer needs, they also come in a variety of shapes, styles, colors and designs.
Other ideas of small kitchen tables that can occupy little space includes extendable tables, drop leaf tables, butter fly leaf, island tables, wall mount tables, and pub dining sets.
To adequately make a choice on the table that will be suitable for you and your kitchen, you need to consider exactly how much space you have, whether you will want the table to perform multiple functions, the type of shape you want, the material that you want it to be made of, and the design that you would want.